Fitness Center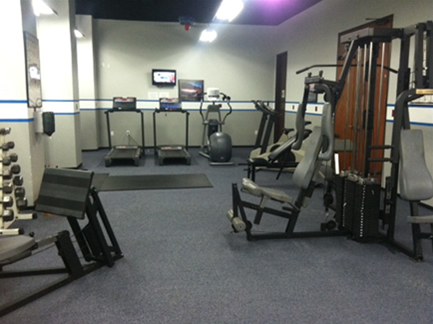 2000 West Loop South is pleased to offer a small fitness center for the sole use of its tenants and their employees at a low yearly fee.

Located in the lower level off the high rise elevator lobby, the fitness center is a 1,500 square foot facility complete with showers. There are separate men's and women's lockers for storage of your personal belongings while you are working out. The following equipment is available for your use: a four-station gym with leg press, an elliptical machine, two treadmills and two exercise bikes as well as a flat screen television for your enjoyment while you exercise.
The Fitness Center is open for use from 6:00 am to 9:00 pm Monday through Friday and is closed weekends and holidays.

If you are interested in using the fitness center, please complete an application and bring it, along with a check or money order, to the Management Office in Suite 1050. Memberships are $50.00 and renewable each January 1st.